Goose/Elsa Litter 2021
Sub-links for this page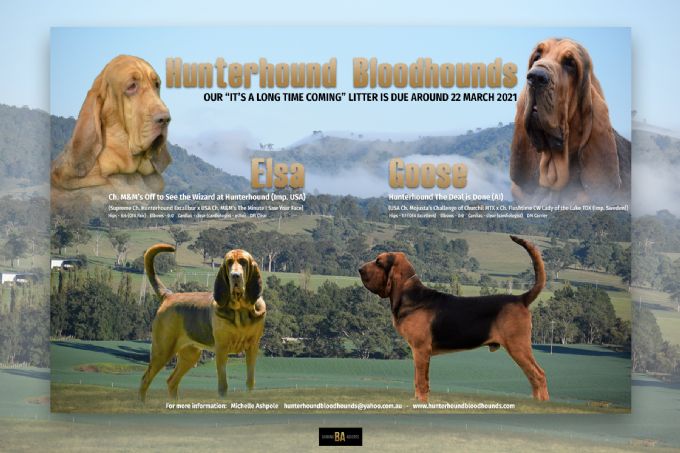 We are so incredibly thrilled to announce Hunterhound Bloodhound's
IT'S A LONG TIME COMING LITTER
After a number of disappoinments, & loosing two of our beloved girls in their prime, we've finally got a litter on the way.
This is a line bred litter, with an abundance of outstanding health scores behind the pedigree, & sensational temperaments.
Elsa whelped 8 beautiful babies on March 20th, 2021
- 5 males & 3 females all Black & Tan - *all pups are reserved
The Parents are our fabulous
GOOSE - (GIBBS/MAJA LITTER 2016)
HUNTERHOUND THE DEAL IS DONE AI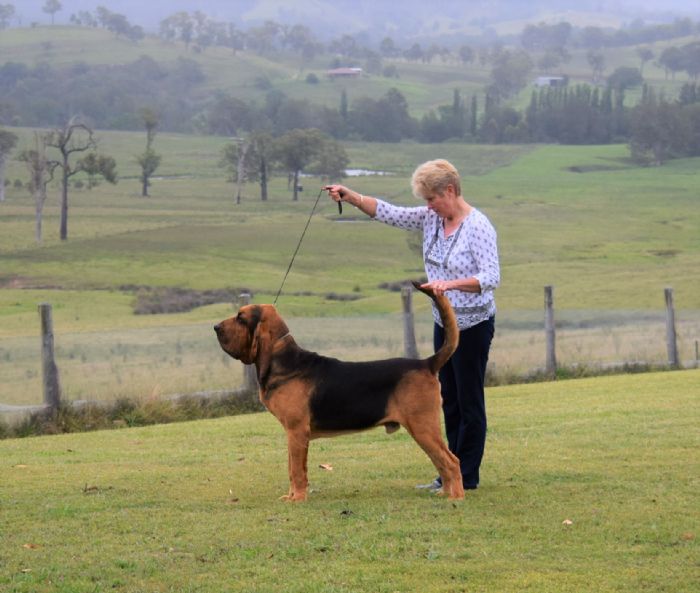 &
ELSA (MERLIN/GRACE LITTER 2018)
CH. M&M's OFF TO SEE THE WIZARD AT HUNTERHOUND (IMP USA)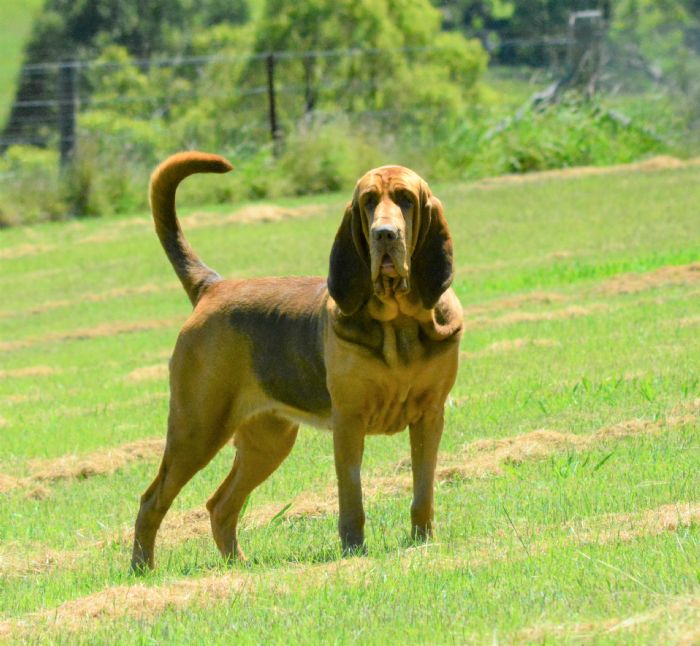 Both parents have been Health Checked & cleared for Hips/Elbows & Heart.
Goose - 1/1 Hips (OFA Equivalent - Excellent) Elbow 0/0
- Heart Clear by Cardiologist
- DM carrier
Elsa - 6/6 Hips (OFA Equivalent - Fair) Elbow 0/0
- Heart Clear, Echo Cardiologist
- DM Clear
Pups will only go to carefully selected "FOREVER" homes - I will not place into show homes to 'run on'.
All ANKC registeration (both Limited & Full registers) will have the new owners details, as well as my name still noted on all paperwork.
Only a select few will be placed on the Full Register & these will be strictly co-ownership.
We already have a huge waiting list for this litter. That being said, correct placement is my top priority, so no decisions will be made until pups are almost ready to leave at 10 weeks plus.
Should you wish to make an enquiriy about this litter, please do it initially by EMAIL....detail the reasons why you are after a Bloodhound & a bit about yourself, circumstance, where the dog will live & your ability to dedicate the necessary time to ensure a happy healthy Bloodhound. If you have any problems with completing a screening questionnaire, supplying identification & photos of fencing/property, then please do not bother enquiring.
Please note: I will NOT answer voicemail or text message requests!
NO HUNTERHOUND PUPPY WILL BE SOLD TO HUNTING HOMES
Contact Details
Michelle Ashpole
Hunter Valley, NSW, Australia
Email :
[email protected]