2016 Litter
Sub-links for this page
We are delighted to announce Hunterhounds 2016 'Dual sired'
DOUBLE OR NOTHING AI litter
our gorgeous MAJA - BISS Ch. Flushtimes CW Lady of the Lake TDX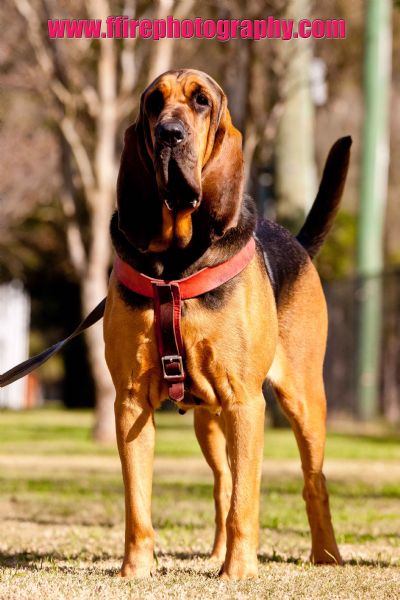 Has been confirmed in whelp to the following 2 handsome boys
YEAGER - US Gr Ch Heather's Where Eagles Dare MT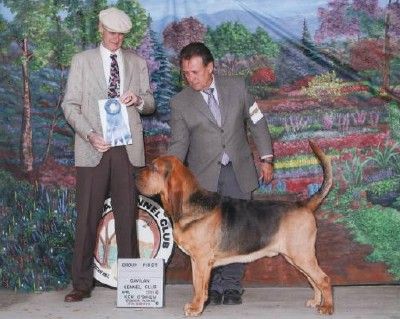 and
GIBBS - US Ch CT Mojustas Challenge of Churchil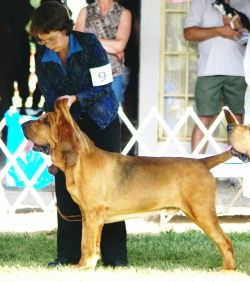 Puppies successfully whelped March 3rd, 2016 - All Black & tan, 2 males & 3 females
ALL SOLD
All parents have been Health Checked & cleared for Hips/Elbows & Heart.
Both Yeager & Gibbs are DM Clear, Maja is a DM Carrier.
LITTER PEDIGREE FOR BOTH COMBINATIONS
Pups will only go to carefully selected "FOREVER" homes on a co-ownership basis & only a
select few will be placed on the Full Register.
Should you wish to make an enquiriy about this litter, please do it initially by EMAIL....detail the reasons why you are after a Bloodhound & a bit about yourself, circumstance, where the dog will live & your ability to dedicate the necessary time to ensure a happy healthy Bloodhound.
Contact Details
Michelle Ashpole
Hunter Valley, NSW, Australia
Email :
[email protected]